In your time of need
Aleksy

♦

Belcher is your full-service partner
Our attorneys are determined to help you through this tough time and to fight for every penny you deserve.
Whether high-profile appearances on local and national news or multi-million dollar litigation, the lawyers at Aleksy Belcher have generations of experience recovering millions of dollars for clients injured in work accidents, car accidents, medical malpractice and wrongful death.
$5,026,000 verdict in the Circuit Court of Cook County for an allegedly intoxicated pedestrian that was struck by a motor vehicle as he exited a taxicab on the street side into traffic;
$2,700,000 settlement from a Chicago doctor for the failure to diagnose an infection leading to a leg amputation;
$1,850,000 from a Chicago hospital for failing to diagnose a deep vein thrombosis that resulted in the needless death of a young mother;
$1,700,000 from a Chicago HMO in a case wherein the Illinois Supreme Court found that an HMO could be held liable for institutional negligence, also known as direct corporate negligence;
$950,000 settlement from a DuPage gynecologist for failing to obtain proper consent and negligently suturing a client's uterus;
$500,000 judgment for psychologist malpractice in Cook County.
These are just a few short examples of the excellent results we manage to obtain year after year by concentrating all of our legal and professional resources toward obtaining justice for you, the injured party.
What makes us so successful is that, unlike many firms who practice generally in all areas of the law, we focus exclusively upon cases involving trial litigation and serious personal injuries. It is our philosophy that in order to excel, you must focus your efforts and concentrate on what you do best.
If you have been involved in a serious accident whether at work, due to the negligence of another or because of medical malpractice you need Aleksy Belcher – because serious injuries require serious representation.
---
Aleksy Belcher Will Make a Difference:
One injured person - two possible outcomes. Before and after Aleksy Belcher...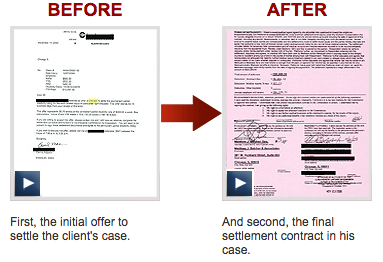 ---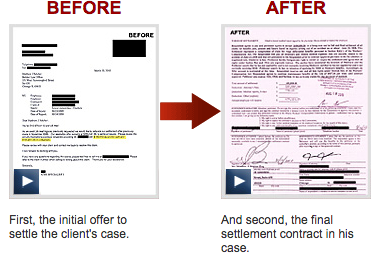 Aleksy Belcher Never Gives Up:
We are not impressed by big offers. We know how much you deserve and we will not stop until we reach that amount.
---
Aleksy Belcher Gets You the Maximum Result:
We treat each person as an individual who needs our help. We return your calls, we answer your questions and we achieve individual results that maximize your recovery.